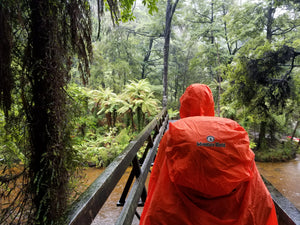 ADVENTURE AWAITS
FREEDOM
HAPPY TRAILS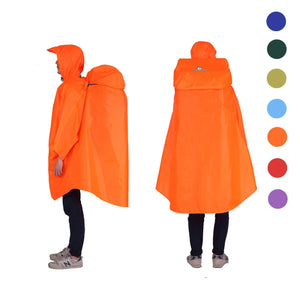 Globotrekker Lightweight Backpack Poncho
The Adventure World GloboTrekker Backpack Poncho is two-in-one protection from the elements. Why haul two ponchos, one for you and one for your pack, when you could carry this versatile and lightweight combination? The backpack compartment conveniently buttons up for use without a pack.
Rest assured in your comfort when you bring Adventure World along for the journey. We personally test all of our gear in the field and ensure quality satisfaction.
Features & Details
Waterproof & Versatile
Made of high-quality, ultra waterproof 210T Terylene fabric, and equipped with a drawstring hood and zipped neck.
Back can easily be buttoned for use without a backpack (see picture).
Compact & Lightweight Protection
Protects you and your backpack from heavy wind and rain in one easy-to-use poncho.
Super lightweight and easy to carry at only 12.32 ounces (0.77 lbs) and 6.3 inches by 4 inches when in bag. One size fits all. Length: 51", Max. Width Circumference: 55"
Color Options
Seven attractive colors to suit every member of the family.
Subscribe to our newsletter
Promotions, new products and sales. Directly to your inbox.